Our Story
Every Child Deserves Food,
Shelter, Education & LOVE
Get LoveLetters
Stay informed! Learn about opportunities to get involved and to stay abreast of needs and upcoming trips!
Contact US
Reach Out Today. We are always happy to answer questions.
Hogar Heroes
What is a Hogar Hero?
Hogar means "home" and we all understand what a hero is. We are fond of saying "not all heroes wear capes". Our Hogar Heroes are the backbone of our organization. Rather than create a program that focuses on individual children, we wanted a program that made ALL the children feel loved and supported. Our Hogar Heroes donate monthly to ensure all operations are fully covered, and no one goes without. While we enjoy showcasing the children's talents and their sweet personalities, we never want to create a situation in which they feel left out. These children have been through enough heartbreak, abandonment, or loss. The very last thing we want to do is hurt them by creating a "poster child".
Work, Play, Love
Orphan Childrens' Charity In Guatemala
Work, Play, Love and the Hogar Heroes campaign is an orphan children charity that was established to help the children of Guatemala, with a primary focus on caring for and supporting orphans in the area. As a non-profit 501c3 company, the majority of our funds go to support the Maria Auxiliadora Hogar, a girls' orphanage that we funded to build outside of Guatemala City. Any excess funds are used to provide assistance to the boys' orphanage next door as well as to a new girls' school in the area. The orphanages also serve as a haven for children in the village to learn, play and simply enjoy the opportunity to be kids.
Become a Hogar Hero. Help the orphan children of Guatemala today.
Key Accomplishments
Our orphan children charity in Guatemala has:
Raised more than $600,000 to support the orphan children of Guatemala
Funded and hired local tradesmen to build the only girls' orphanage in the area (in the shape of a pink princess palace)
Bought the orphanages two vans for transportation
Renovated parts of the boys' orphanage
Connected the facilities with other groups to complete large projects, like a $100,000 computer room and helping to remodel a home in the village
Continuing to provide monthly support for the girls' orphanage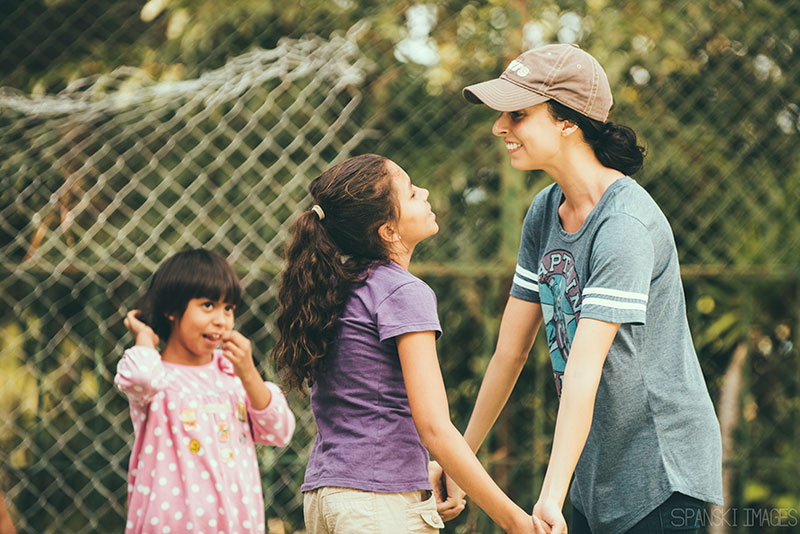 Girls' Orphanage
The Maria Auxiliadora Hogar is the main focus of Hogar Heroes. The goal of our Guatemala charity is to raise a minimum of $4,000 per month to support the facility staff, programming and of course provide care and housing for the children.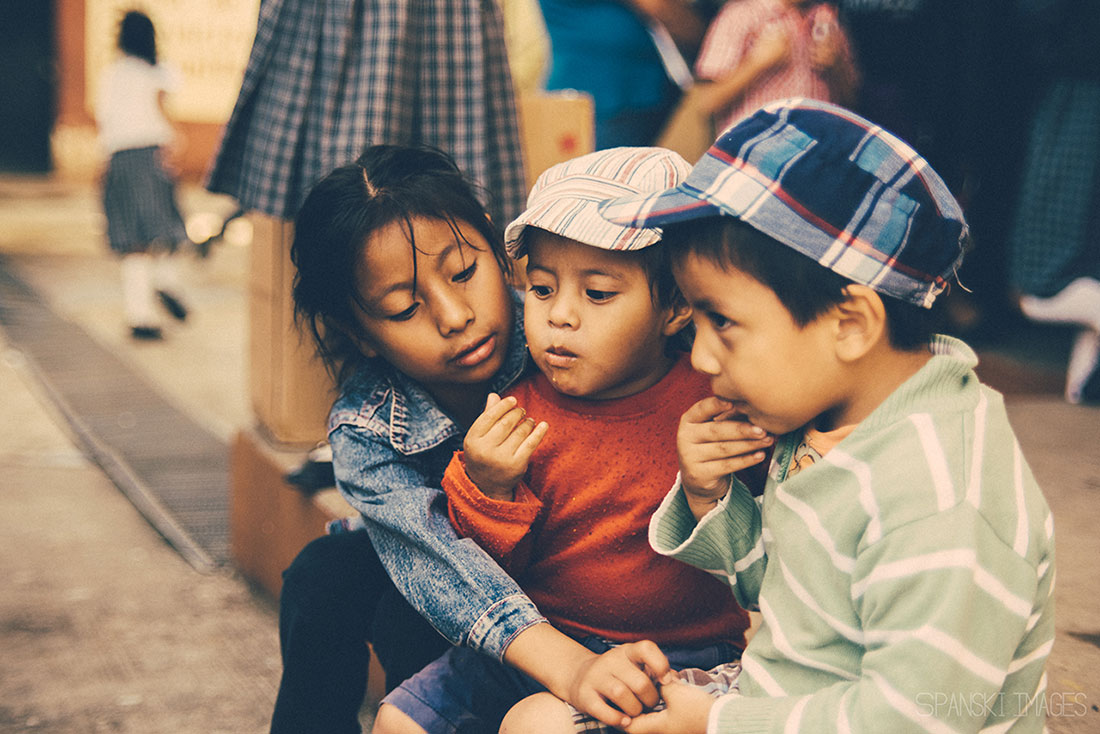 Boys' Orphanage
Prior to building the girls' orphanage, our organization was solely focused on supporting the Hogar Miguel Magone, a boy's orphanage next door. Today, we continue to support the boys with any funds received in excess of our goal for the girls' orphanage.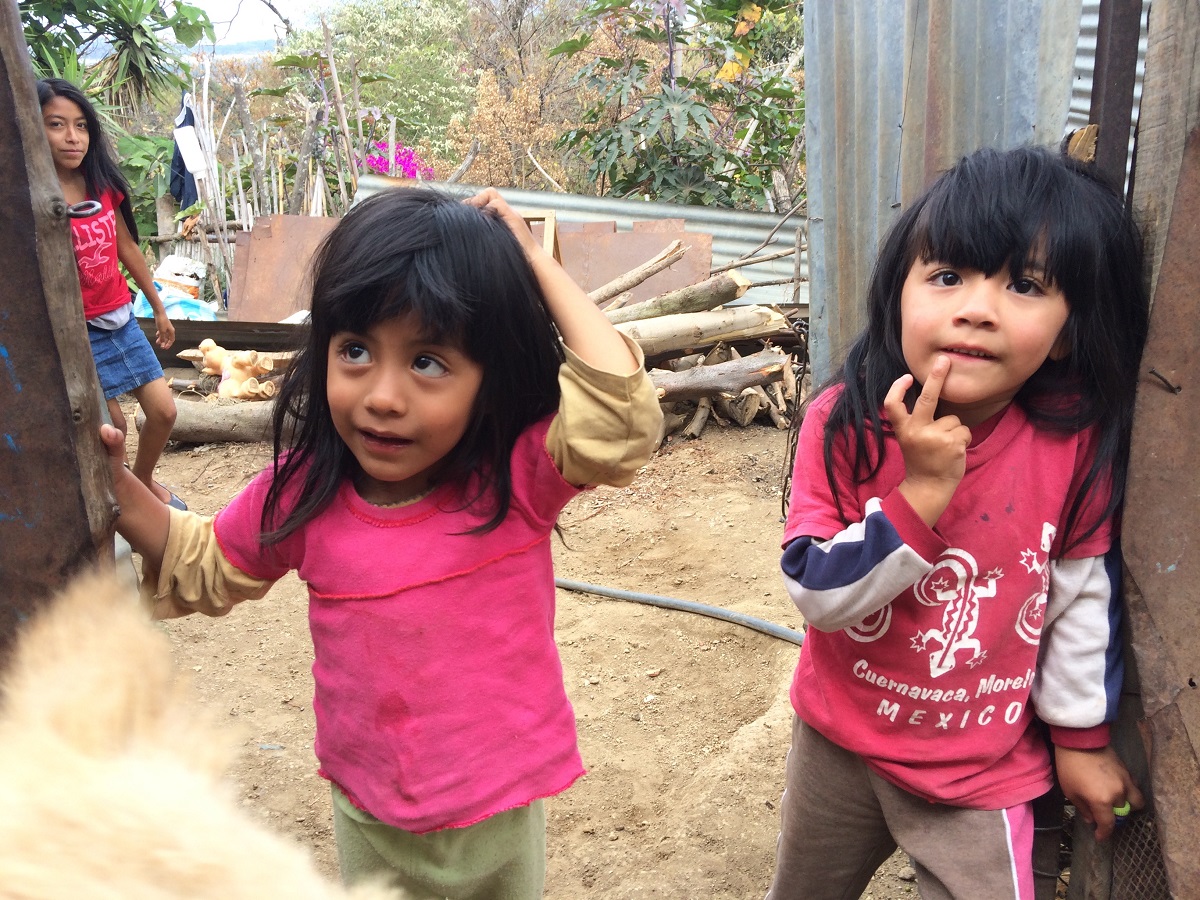 Village Kids
Like many charities for orphans, we support other local children as well. The orphanages serve as a safe haven for boys and girls in the area, providing shelter, education, food, caretakers, transportation and other activities.
Girls' School
We are one of three charities helping to build a girls' school in the area. We've donated nearly $30,000 to this project and continue to contribute as funds become available. Groundbreaking is scheduled for November 2017!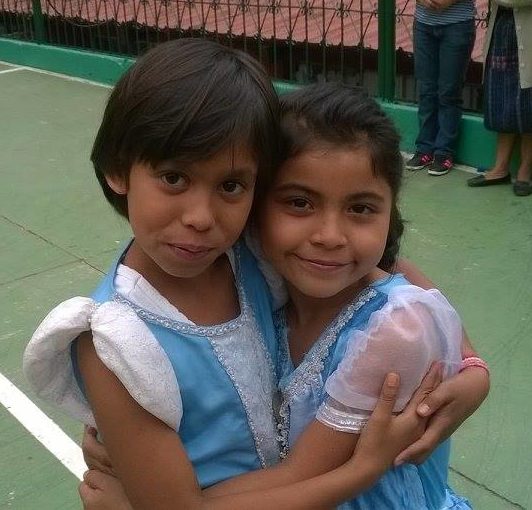 Volunteer Spotlight
Over the years, we've had many generous people volunteer with our orphan children charity in Guatemala. Here are some of their stories! Get inspired, and consider joining us during one of our volunteer trips to the orphanages.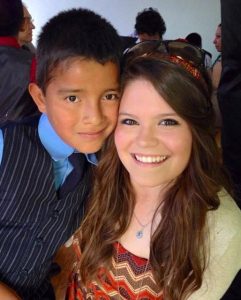 I don't think there could ever be just enough preparation for a trip like this one and I knew that going into it but was ready with an open heart and a empty camera for whatever we encountered. I have come to believe that I will continue to learn about 'love' and 'how to love' until the day I die.
The love of an orphan is so pure and raw. The ways that they share that love astound me and have made me think how much more I could be loving even daily in my own life. They often times reflect hearts of unconditional love and affection. Conditional being their circumstances that they have overcome with the ability to still pour out love on those that they have known a mere 5 minutes, to those they have known for many years. Over the week I spent working, and playing I did a whole lot of learning about loving. It's a different part of love, one of it's many colors, sizes and forms. I get choked up just thinking about it. It's one thing to know about this kind of love, it's a completely different to experience it and have it impressed upon your heart..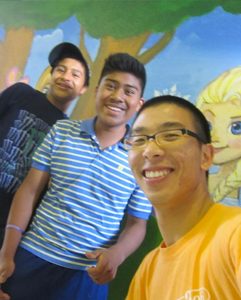 I've worked with Kim to produce a mural in Guatemala in January 2014. It was a really fun experience to work with the kids at the orphanage. It was a really positive environment and such a privilege to get to interact with the people you are actually helping. The experience has influenced me to be more of a giving and altruistic person.
Take Action
There are many ways you can help our charities for orphans in Guatemala. Explore the opportunities available to take action in support of the children below, and don't hesitate to reach out with any questions you may have!
Donate Today!
Even a small donation can go a long way to support the orphan children of Guatemala. Make a change that will last a lifetime.
Spread The Word
Help us spread the word about Hogar Heroes by sharing this page with your friends and family!
Use Amazon Smile
When you choose Work, Play, Love as your charity of choice at Smile.Amazon.com a small portion of your purchases will be donated to us!
VolunTOUR
Join one of our scheduled trips to the orphanages or get in touch to learn how you can set up a trip to Guatemala with your groups!