Work, Play, Love – Hogar Heroes
Our Story
Orphanage Charity In Guatemala
With the Spanish word "hogar" meaning home, the Hogar Heroes program of Work, Play, Love is an orphanage charity organization dedicated to helping the children of Guatemala. Officially a 501c3 non-profit company, the majority of funds we collect are used to support the continued operation of Maria Auxiliadora Hogar, a girl's orphanage located outside of Guatemala City. Any remaining funds are used to support an adjacent boy's orphanage, the Hogar Miguel Magone, as well as to provide support for a local girls' school and other village children who visit the orphanages for shelter, learning and play.
So far, we have raised nearly $500,000 to support the orphanages, but we need to maintain an income of $3,000 per month to continue support the operations of the girls' orphanage, with all excess funds going to our other projects in the area.
Become a Hogar Hero today.
Hogar Heroes was founded by Kim, Mike and Steve Melia. One of our mottos here is that small contributions matter. After all, the founding of the Hogar Heroes non-profit orphan organization began with a plane ride, a bracelet and a donation of $1,000.
Curious about a bracelet worn by a flight attendant, Mike learned that a boys' orphanage in Guatemala, Hogar Miguel Magone, was in desperate need of assistance. Inspired, he offered the flight attendant $1,000 on sheer faith that the money would go to the orphanage. A month later, he received wonderful photos showing all the ways that the donation was able to help the children. More than impressed and certainly intrigued, Kim, Mike and Steve wanted to find more ways to help the orphans.
After working closely with the boys' orphanage directors to improve the home, Mike, Kim, and Steve realized the need for an adjoining girls' home. The goal was to prevent the separation of orphaned siblings while providing the children with all of the care and attention they needed to live happy, productive lives. With the awareness of this need in their hearts, the Melias decided to form their own non-profit orphan organization. Work, Play, Love, Inc and the Hogar Hero program was born.
Hogar Heroes is committed to improving the lives of Guatemala's orphans. Our goal is to inspire and empower all of the young people we work with to value human life by developing a positive self-image and to realize their full potential as productive, responsible and caring citizens. We are committed to serving the children of the world and giving them every chance to lead a fulfilling, healthy and prosperous life. Everyone deserves to be loved.
No system of taking care of orphaned children, regardless of the country, is perfect. One of the reasons we chose to establish our non-profit orphan organization in Guatemala is because there is no foster care system in place here. This means that every orphaned child gets thrown into an orphanage and becomes a number. We wanted to change that. We wanted to do whatever we could for the children that come through both the boys' and girls' orphanages, making them feel like they are loved and helping them to realize how important they are to the world.
Our Hearts Have No Borders
In addition to helping to spread the word about our orphanage charity organization, there are many ways you can help. Kim, who is currently managing the directives of the group, organizes 3-4 trips per year. Be sure to check our VolunTOUR for the latest information on these trips and how you can get involved. If you would like to set up a trip or volunteering project, you are more than welcome to contact us for information and assistance.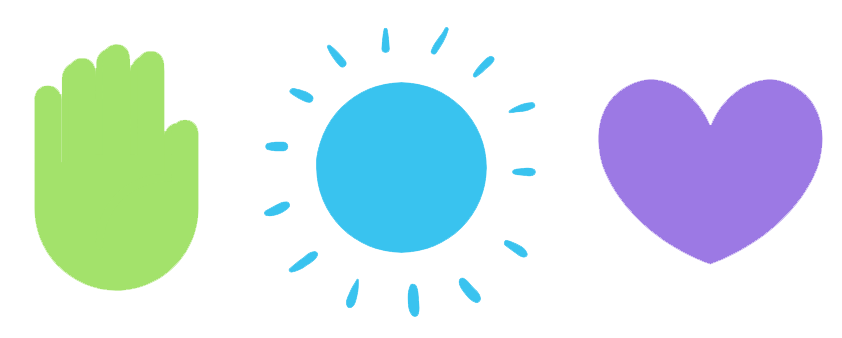 Become A Hogar Hero
Donate Today
A regular monthly contribution or one-time donation can go a long way to help improve the lives of these wonderful and deserving children. Become a Hogar Hero today.