Voluntourism is a buzzword these days. A mash-up of Volunteer and Tourism, the idea is a vacation with a purpose. A global nonprofit primarily serving orphans in Guatemala, Work, Play, Love offers select trips to donors who express interest. 
"We've been traveling several times each year to the orphanages to see the children for 10 years," said Kim Melia, the organization's co-founder. "We've always taken people who have been instrumental to the cause. In the last few years, we've actually been curating some experiences and bringing groups over. We spend time with children, we immerse in their daily routine. Volunteers will help prepare food, they will play with the kids, complete small projects. There's always plenty to do. We also take time to enjoy the sites and tour the hotspots," Melia explained.
Numerous organizations have jumped on the bandwagon of the ever-growing trend to book vacations with purpose and meaning beyond personal enjoyment. Be it personal growth, church missions, or simply an aim to give back, millions of people are now "voluntouring" each year. 
In Guatemala where the instance of child abandonment is astronomical and poverty is rampant the orphanages Work, Play, Love supports are vital to the communities they serve. While adoption is preferred, it's a rarity.  Children come in need of education, dental work, physiological treatment, and love … as well as basic shelter and food. 
Work, Play, Love supports a girl's and boy's orphanage and contributes to a local school. In addition to its efforts in Guatemala, the organization often helps to fund specialty needs for other children's groups in Mexico. They will look to expand projects when fundraising efforts exceed the current obligations. 
"Right now, we provide a monthly stipend to the girl's orphanage that covers basic needs and it pays for all types of staffing from teachers to doctors. In ten years, we've built a girl's home from the ground up, we remodeled the boy's home, we've purchased vehicles, dug a well, taken the kids on field trips. We've contributed hundreds of thousands of dollars to the continual care of the children who come through the doors," Melia said. 
In addition to the needs of the orphanages, Melia and the Hogar Heroes (the donors who contribute monthly) venture out into the surrounding villages rebuilding homes, providing food, clothing, or whatever might be needed. 
"Visitors to the orphanage do pay for their lodging and food. A portion of the daily charge helps to fund our efforts. We want them to see how well cared for our kids are, how precious they are to us. There are so many dubious organizations in the world who collect money only to pocket it. That's never been the case with Work, Play, Love and it will never be the case. We have almost no administrative costs and no one is paid a salary. We watch every dime. People honestly don't understand how much even $10 can mean to these children, so we are ultra-careful", Melia explained.
She went on to say that Work, Play, Love's reason for offering trips as part of their outreach and fundraising is less about the money the trips raise and more about creating long-term supporters. 
"When you travel here, and you meet these kids … you fall in love. The volcano tour is nice, it's quite the novelty to roast marshmallows over hot lava, and we are sure to always enjoy a nice meal out. We don't expect our visitors to perform hard manual labor. We want them to interact with the children, to work a little, play a lot and LOVE a whole lot more! We don't need a one-time visitor. We need dedicated supporters. That's the only reason we offer "voluntourism", she concluded. 
To learn more about how you can visit the orphanages supported by Work, Play, Love, click HERE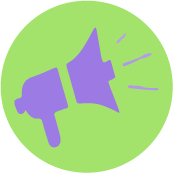 Spread The Word
Help us spread the word about Hogar Heroes by sharing this page with your friends and family!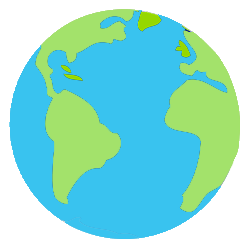 VolunTOUR
Join one of our scheduled trips to the orphanages or get in touch to learn how you can set up a trip to Guatemala with your group.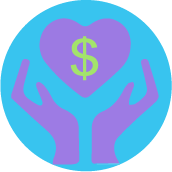 Donate
Even a small donation can go a long way to support the orphan children of Guatemala. Make a change that will last a lifetime.